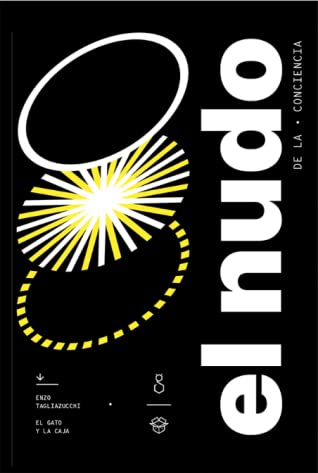 Paperback, 464 pages
spanish language
Published by El gato y la caja.
(0 reviews)
El nudo de la conciencia recupera el espíritu naturalista de lanzarse hacia territorio desconocido, proponiendo un viaje por las conciencias y sus fronteras. Como resultado de más de diez años de trayectoria investigando la mente, Enzo Tagliazucchi construye ideas e historias que nos acercan, paso a paso, a entender algunas de las preguntas más desafiantes sobre nuestra naturaleza como sujetos que experimentan. Utilizando métodos experimentales, y con perspectivas que van desde la filosofía hasta el machine learning, este libro define y propone lo que pueden ser las próximas herramientas para resolver, finalmente, uno de los enigmas más insondables para la humanidad: el enigma de la conciencia.
This link is taking you to: https://elgatoylacaja.com/elnudo/indice.
Is that where you'd like to go?